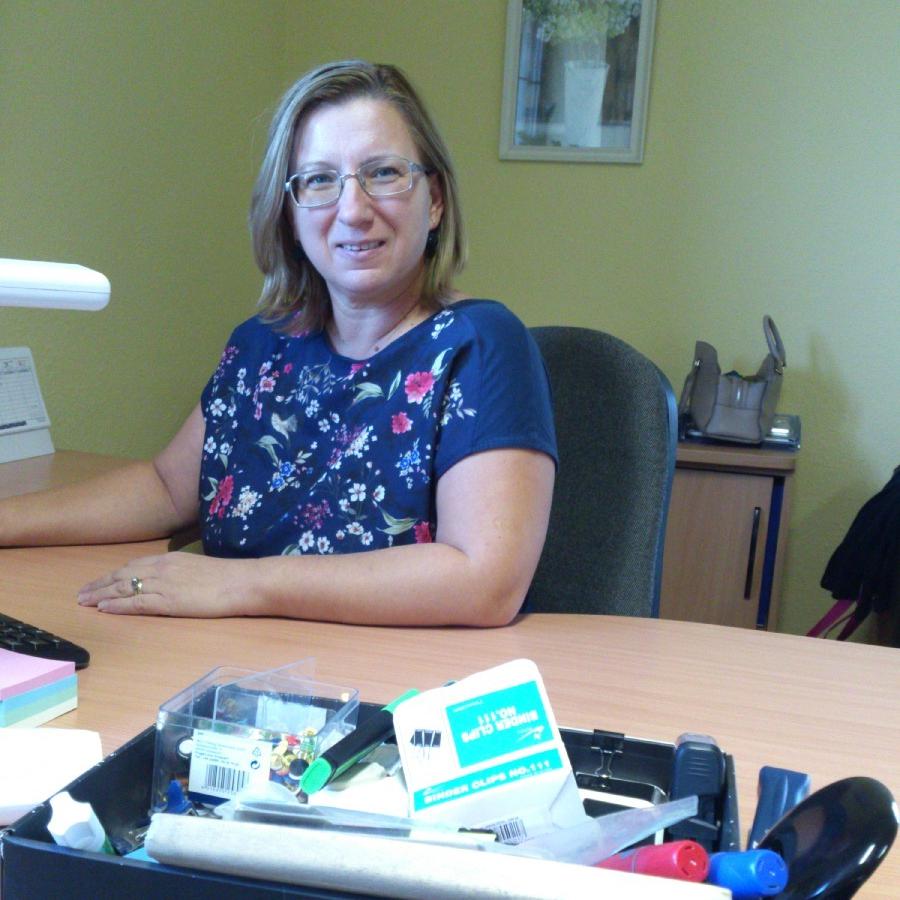 Zsuzsa Gáspár Bodnárné
Managing Director
She has been the managing director since the establishment of the company.
In addition to managing the company, she is involved in the management and implementation of projects, and maintains an active relationship with the clients and the suppliers.
Under her direction, the company received financial assistance within the framework of the Economic Development and Innovation Operational Program for the "Prototype, Product, Technology, and Service Development" application with the support of the European Union and the Government of Hungary, which opens up international market opportunities besides domestic clients for the company.
Phone: +36-22/200-286
E-mail: bodnarne.zsuzsa@bofood.hu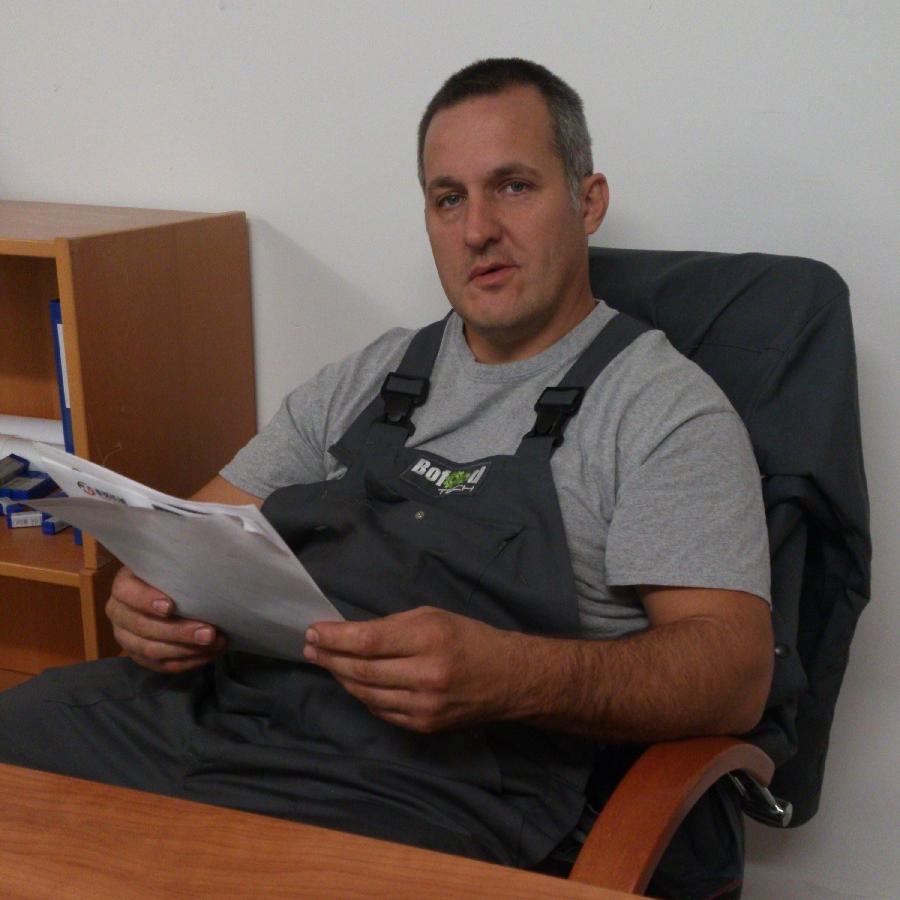 István Bodnár
Leading Research and Development Engineer
Head of domestic and foreign development and construction projects primarily in the field of food industry. He has gained over 20 years of experience and practice in industrial manufacturing; handling manufacturing problems; development of technologies, recipes, and industrial equipment. In recent years, he developed procedures and equipment in several other industries that have led to new innovative solutions in the particular industrial sector.
He is the inventor of the patent-pending invention entitled "Procedure and equipment for the manufacture of food products, primarily egg-bar, from two or more components that solidify by heat."
Phone: +36-22/200-286
E-mail: bodnar.istvan@bofood.hu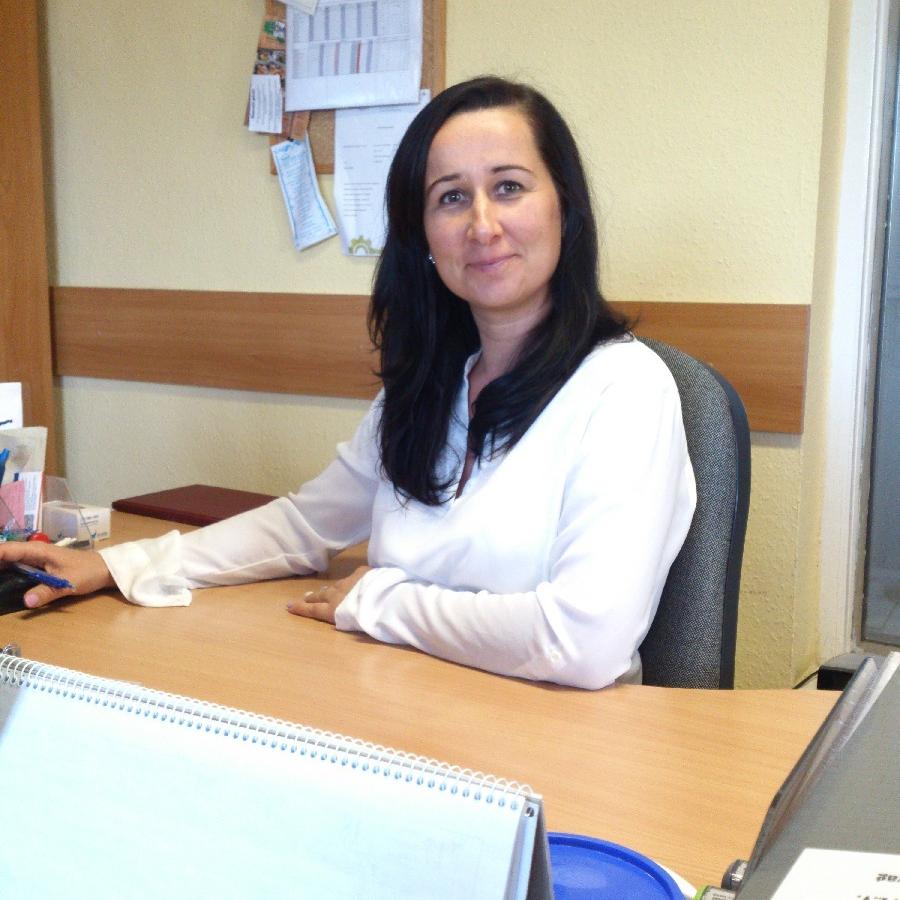 Tímea Nyári
Director Assistant, Project Technician
She is our colleague with economic and administrative experience, who supports the daily work of the management and prepares reports, presentations, protocols, and business materials.
She maintains an active and ongoing relationship with our customers, suppliers, and official bodies.
She provides up-to-date management of documentation regarding successful applications for assistance as well as administrative tasks related to billing and recruitment.
Phone: +36-22/200-286
E-mail: nyari.timea@bofood.hu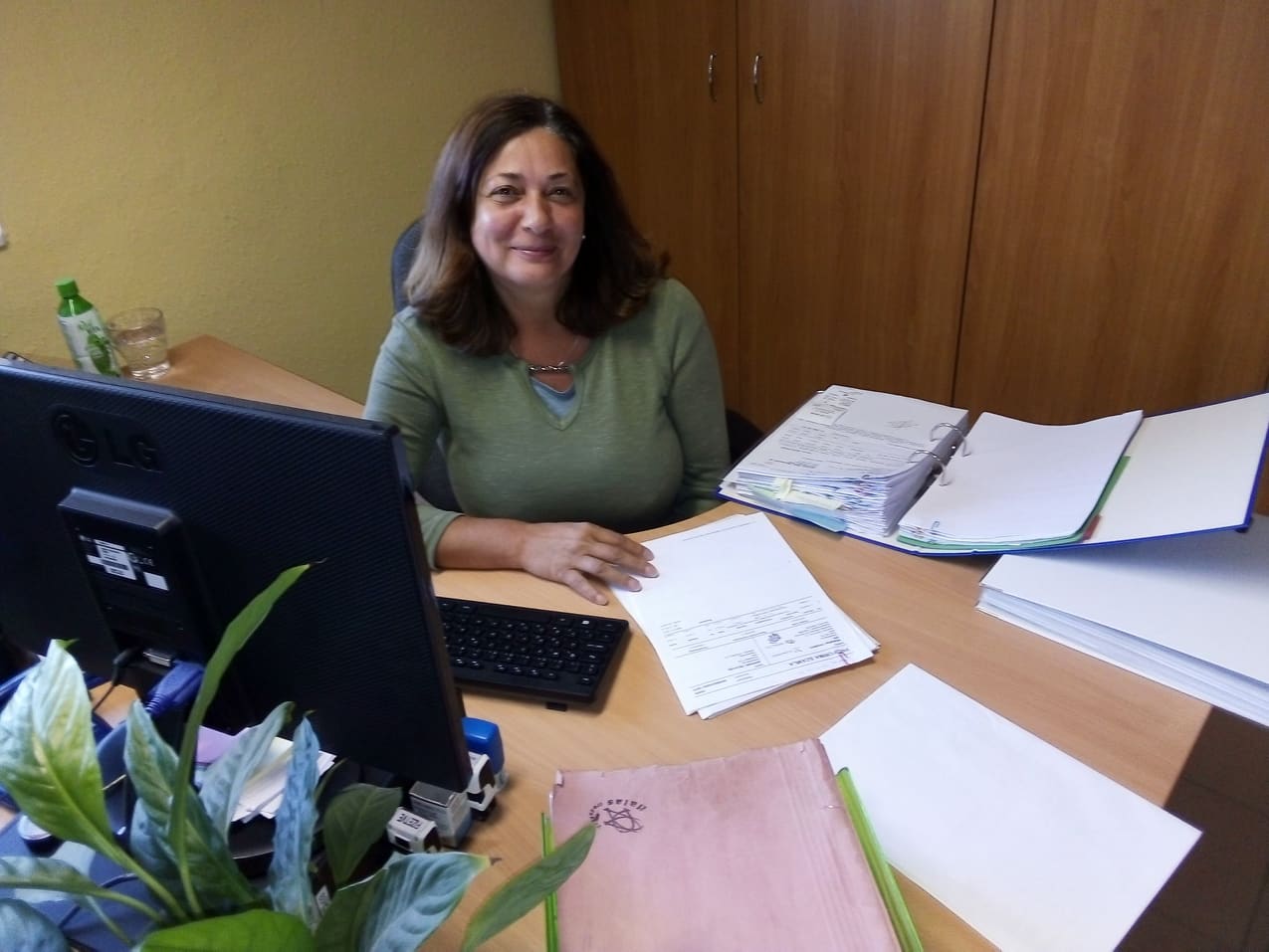 Júlia Somogyi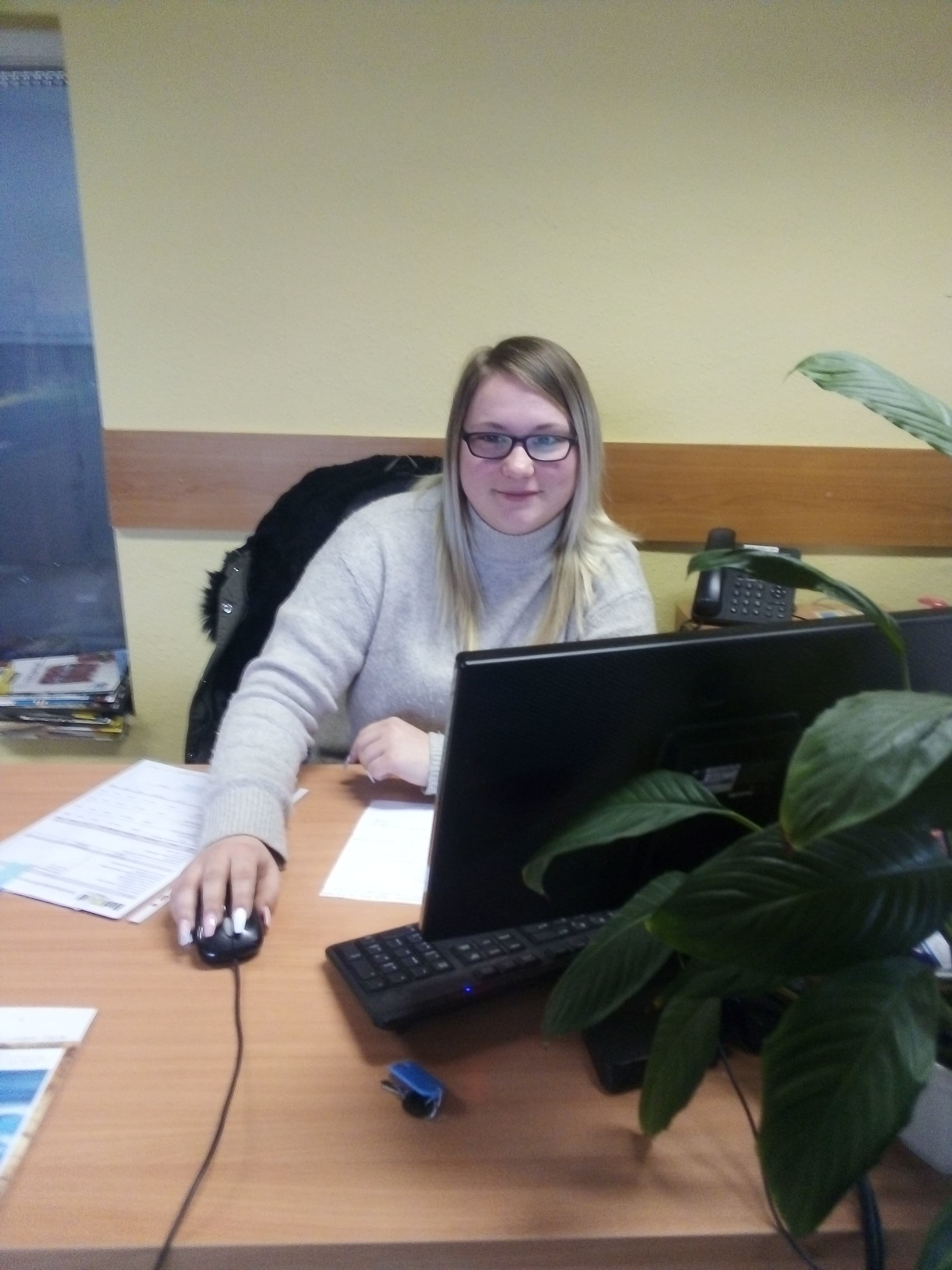 Dominika Töreki
Miklós Pulai
Research and Development Engineer
As a food technology engineer, he has 27 years of professional experience in several areas of the food industry.
He is an active participant in acquiring compliance with the legal requirements of food manufacturing plants, industrial standardization of production technology, the full control of the operation of the plant, the continuous maintenance of the BRC Quality Management System.
His research and development activities include industrial application of innovation techology; product, technology, and hygiene developments; creating, introducing operation documentation, training workers.
Phone: +36-22/200-286
E-mail: pulai.miklos@bofood.hu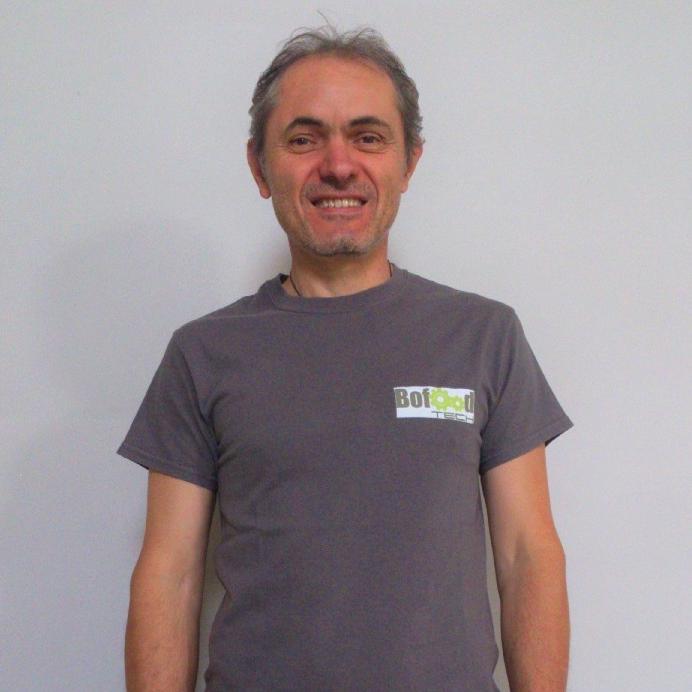 Sándor Fónad
Mechanical Engineer in Food Industry
His main duties include the compilation of a user-friendly, comprehensive written and drawing documentation corresponding to the professional requirements, including technical specifications, operation manuals, and maintenance instructions in accordance with the level of the automation. He also prepares the compilation of the documentation for each project element, infrastructural unit (water, electrical grid etc.), each equipment.
He takes part in designing the components of custom-made equipment, and prepares their technical documentation.
Phone: +36-22/200-286
E-mail: fonad.sandor@bofood.hu
Tibor Gáspár
Category Manager
He designs, coordinates, supervises, and controls the company's marketing activities in its projects, and assists the daily work of the project participants and the project manager.
He keeps the company's communication interfaces up-to-date.
He maintains an active relationship with tenderers, suppliers, and partner companies
Phone: +36-22/200-286
E-mail: gaspar.tibor@bofood.hu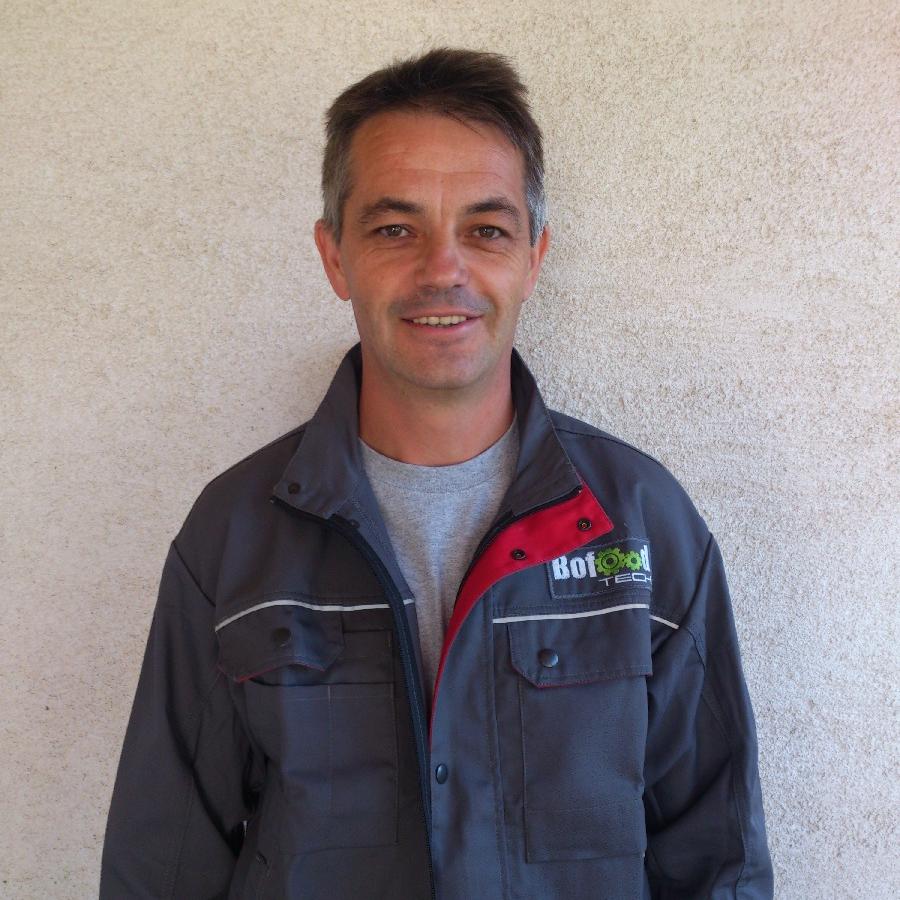 János Siku
Project Technician
His main duties are in particular carrying out project-related workshop tasks, active participation in project planning and design, and contributing to technical solutions.
He plans, organizes workshop tasks and coordinates the order of the operations.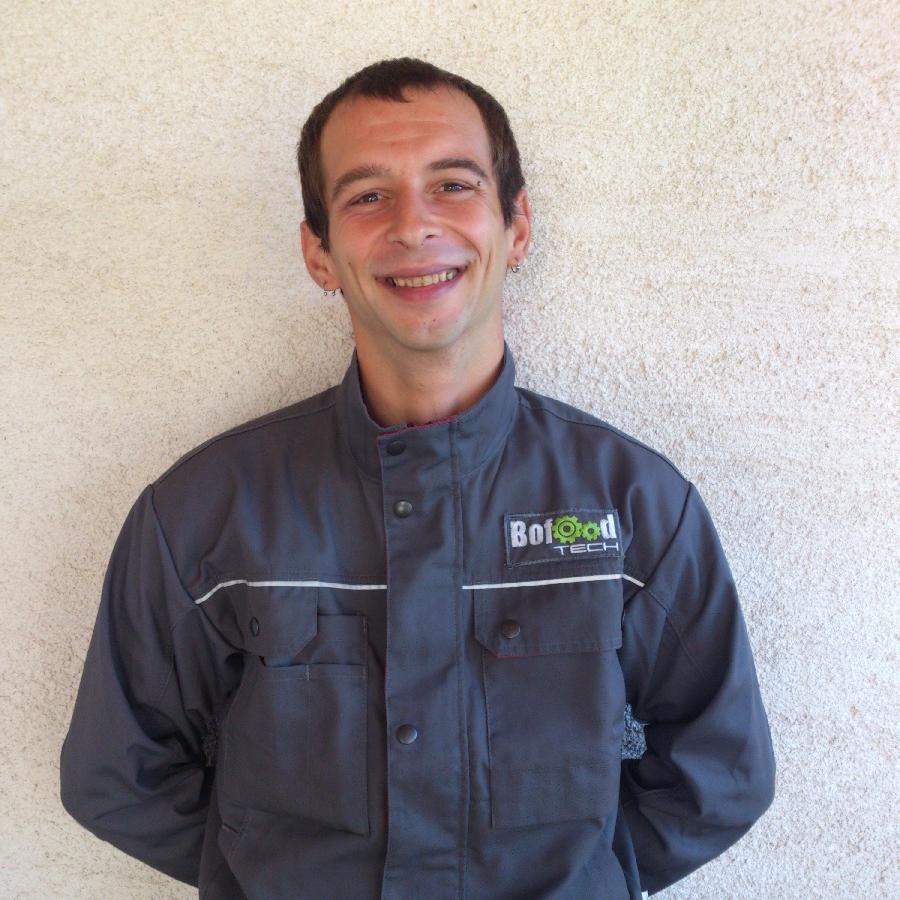 Zoltán Szántó
Fitter
In the projects of Bofood Tech Kft., he manufactures, assembles, and repairs machine parts from iron, steel, stainless materials, and other metal materials based on the technical documentation of machines and equipment.
He determines the amount of material needed and the technological order.
He sets the technical parameters for the operation of machine structures and machines.
He checks the machines during site inspections and carries out operational testing during the installation of machines.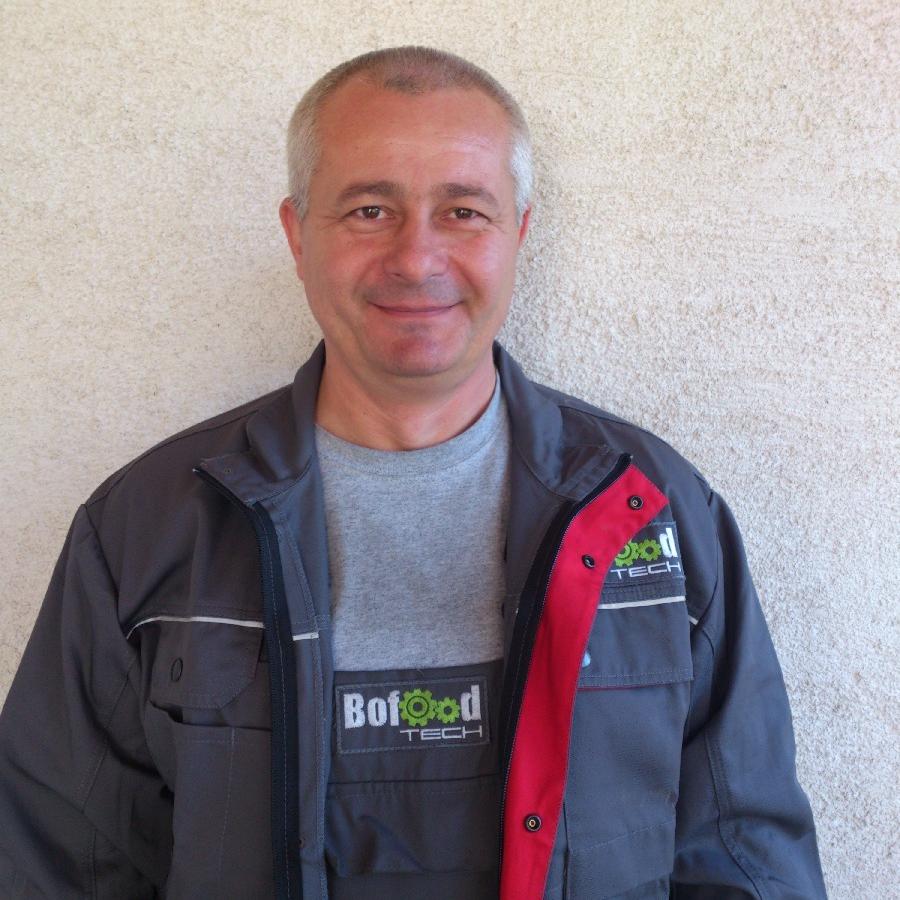 Sándor Czimmermann
In the projects of Bofood Tech Kft., he manufactures, assembles certain mechanical machine components, and checks their technical condition after consulting with designers and technicians.
He plans the machine components and the process of assembling them based on prior arrangement.
He determines the quantity and the types of components necessary for the assembly. Based on the construction plans, he assembles subassemblies from parts, and machines from subassemblies.
He monitors the assembly and repair processes.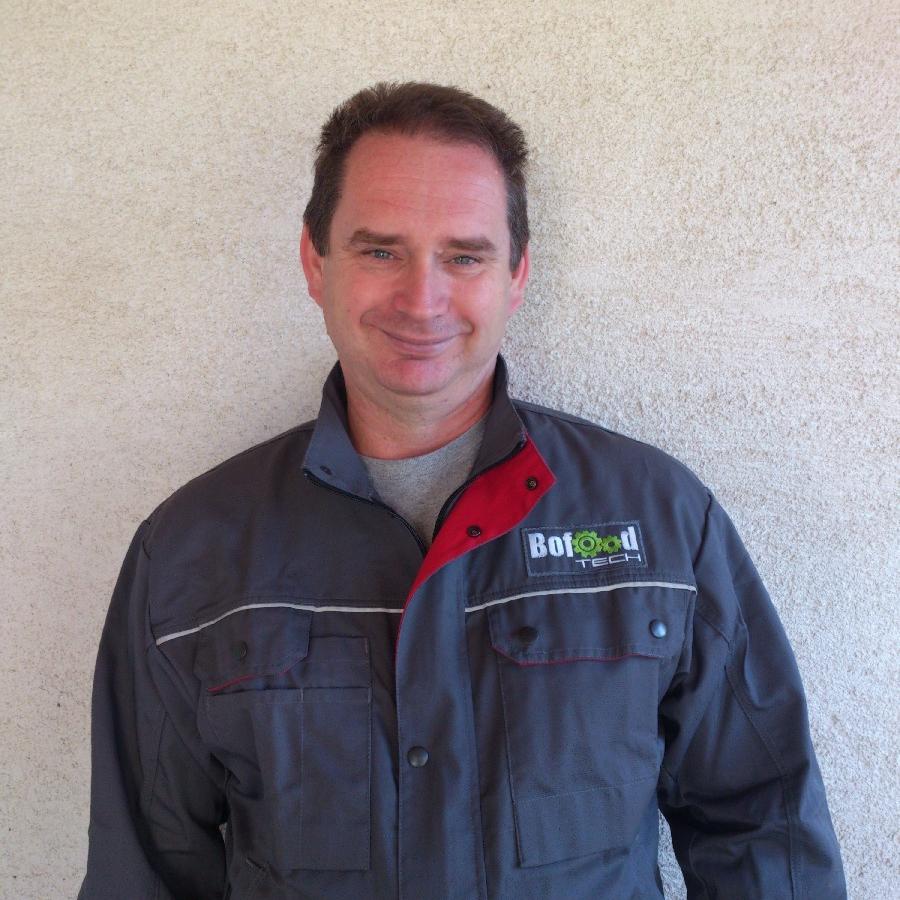 István Somogyi
Electrical Technician
In the projects of Bofood Tech Kft., he carries out technical tasks in connection with design, manufacturing, assembling, constructing, operating, maintaining, and repairing electronic equipment either independently or under engineering management.
Based on prior agreement, he plans electrical networks according to the technical specifications.
He provides technical assistance related to research and development of electronic equipment and testing prototypes.
He checks the completed installations from security and control aspect, and installs new electronic equipment or systems.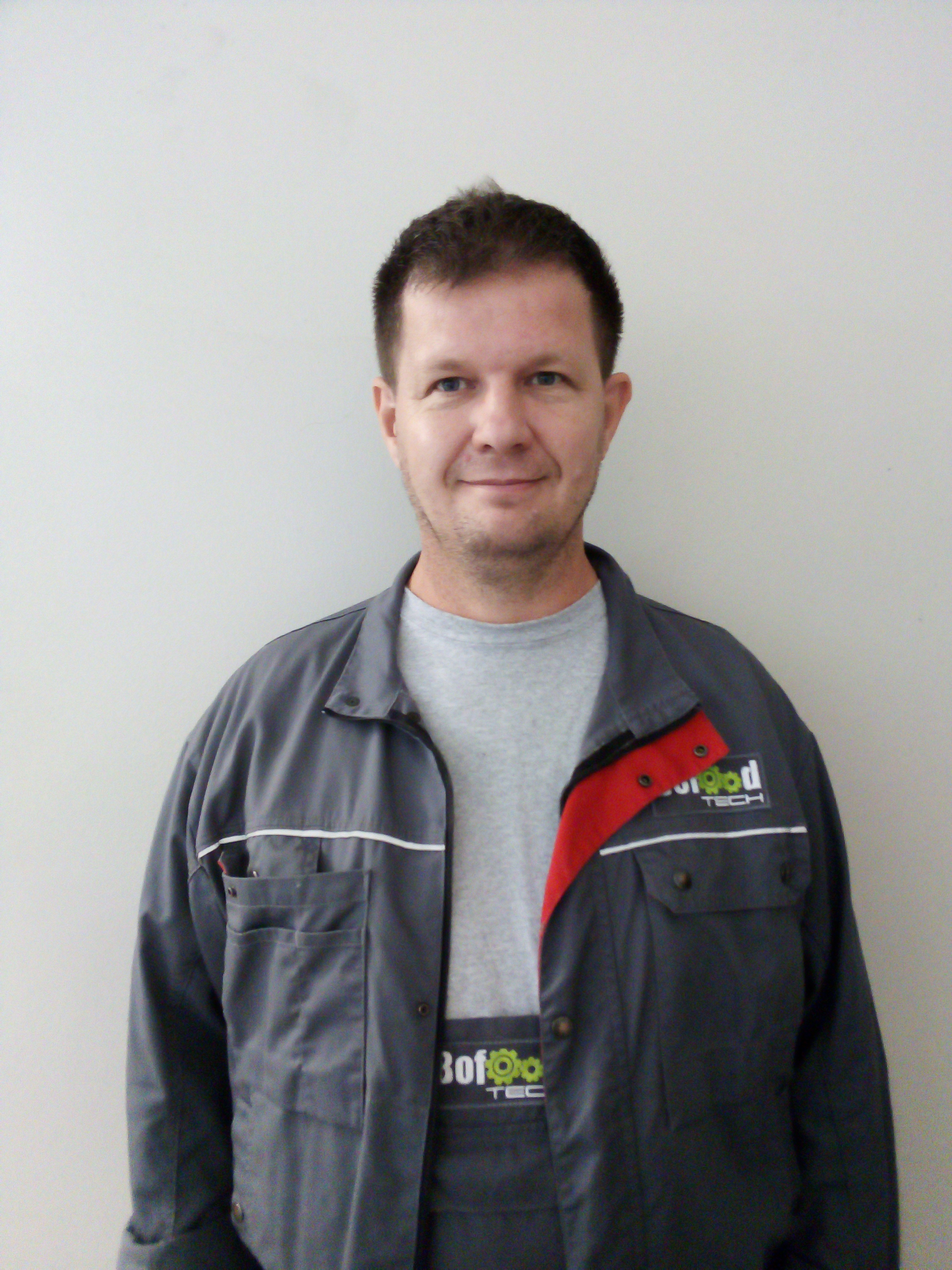 Sándor Incze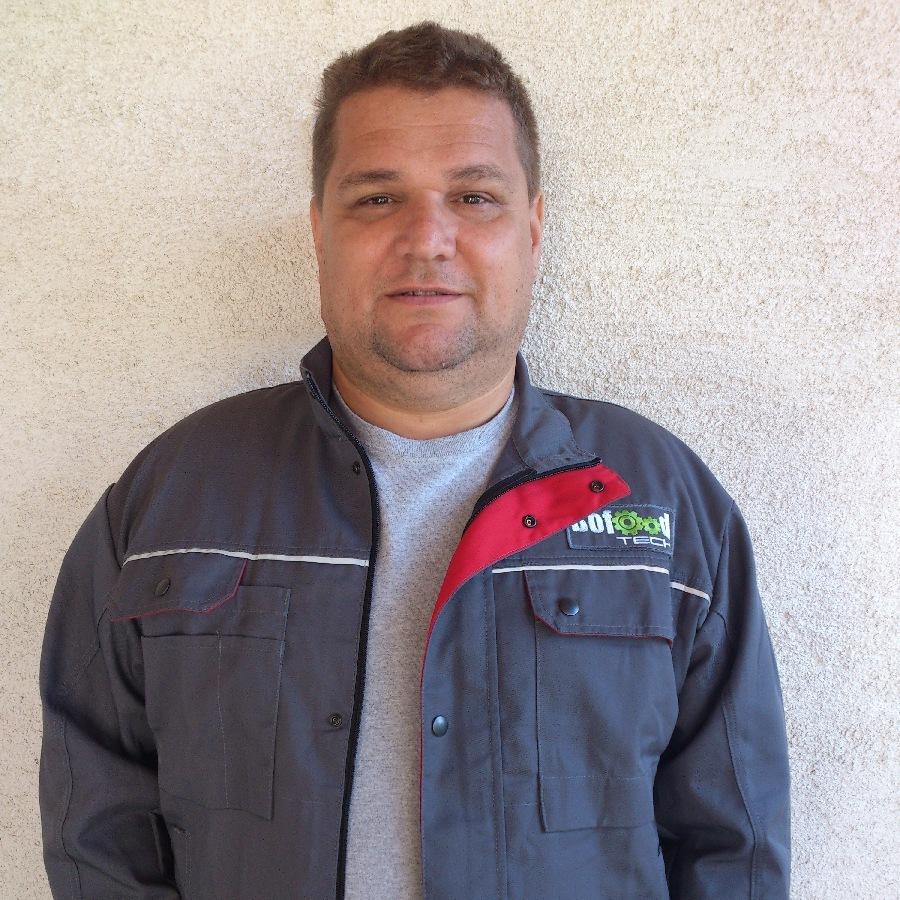 Zsolt Botos
Draftsman
Based on consultations with designers, he takes part in making manual sketches of machines and equipment, and drawing up the task plan.
He defines the actual dimensions on the technical drawing, makes master drawings, shop drawings, detail drawings, and spatial drawings.
He draws the printed and digital versions of execution designs, prepares printed documentation for the completed machines and equipment.